Provide your employees the ultimate flexibility
Manage requests and requirements for temporary workcations with Localyze. Our global mobility platform makes it easy to remove the friction of evaluating local regulations.
Request a Demo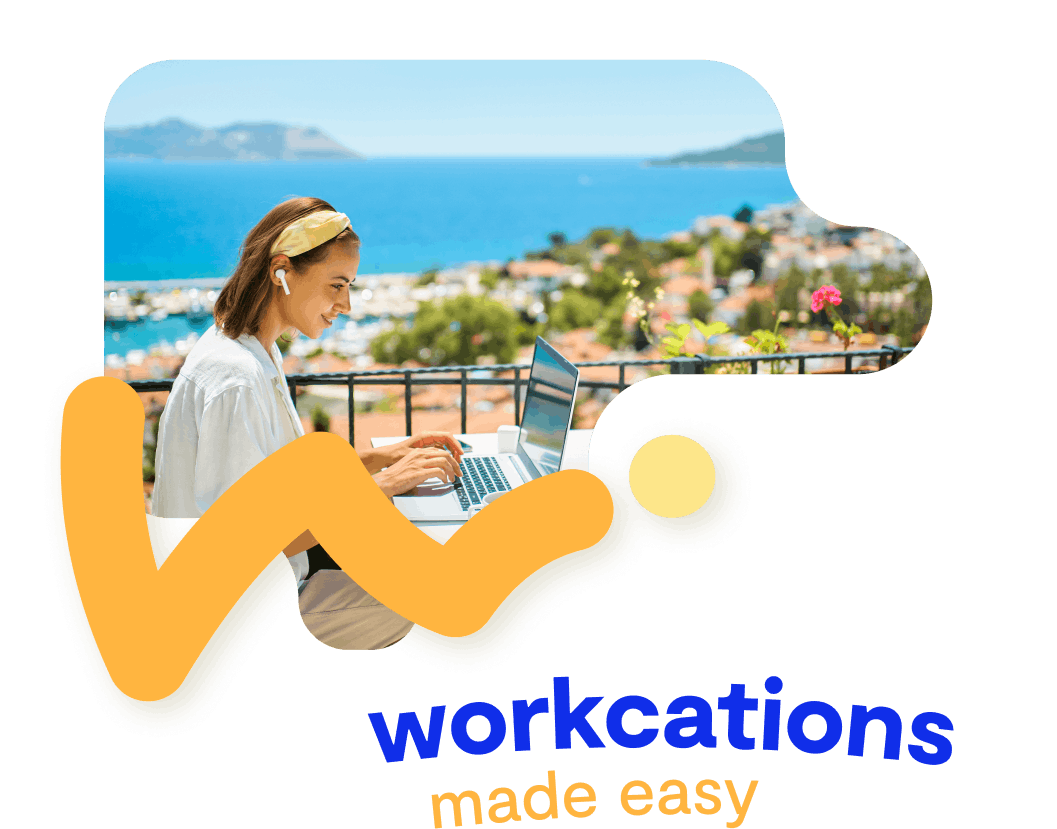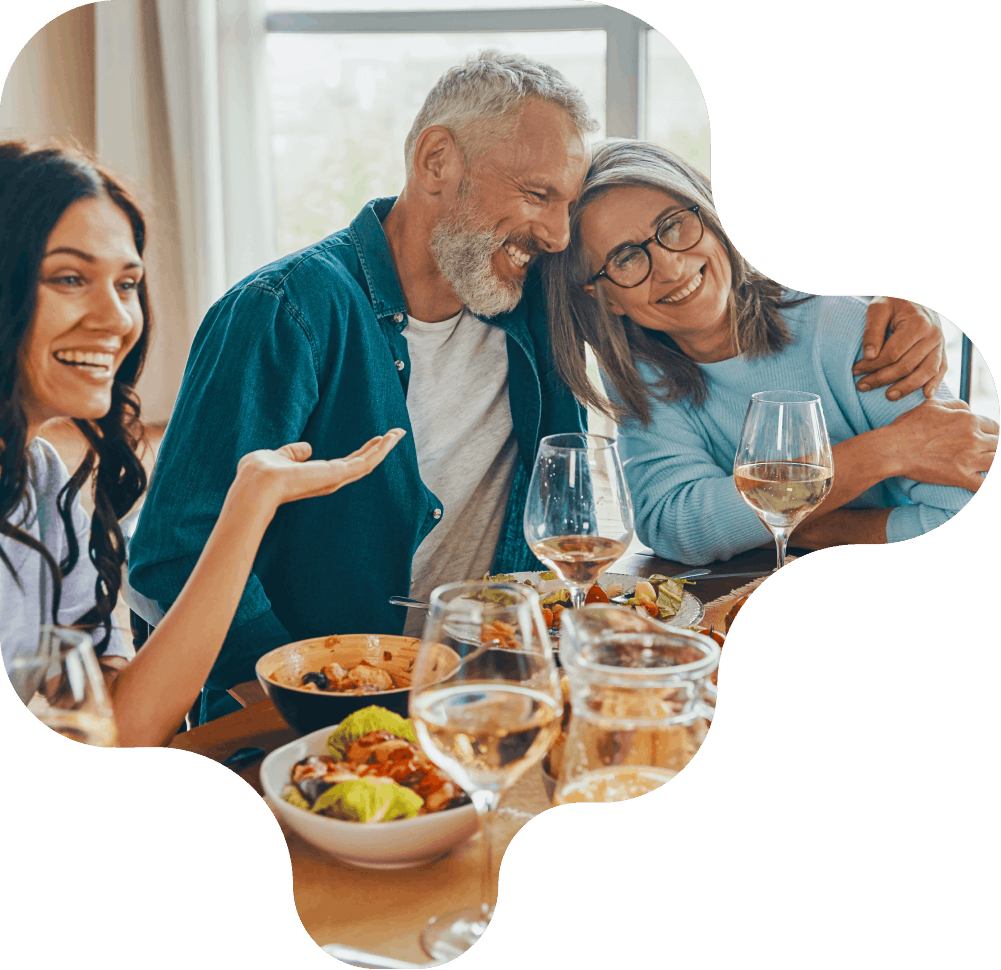 What are Workcations?
Workcations are a combination of the words "work" and "vacation," a workcation is an employee initiated trip primarily taken for personal reasons where the employee continues to work from a new location rather than taking PTO while away.
Business trips are trips that are initiated by the company for work purposes such as an offsite, team meet-ups, visits to a vendor, conference attendance, or visiting other offices. 
23%
of companies feel that they are excellent at helping employees balance work/life demands.
(Source: Deloitte)
Get started with Workcations by Localyze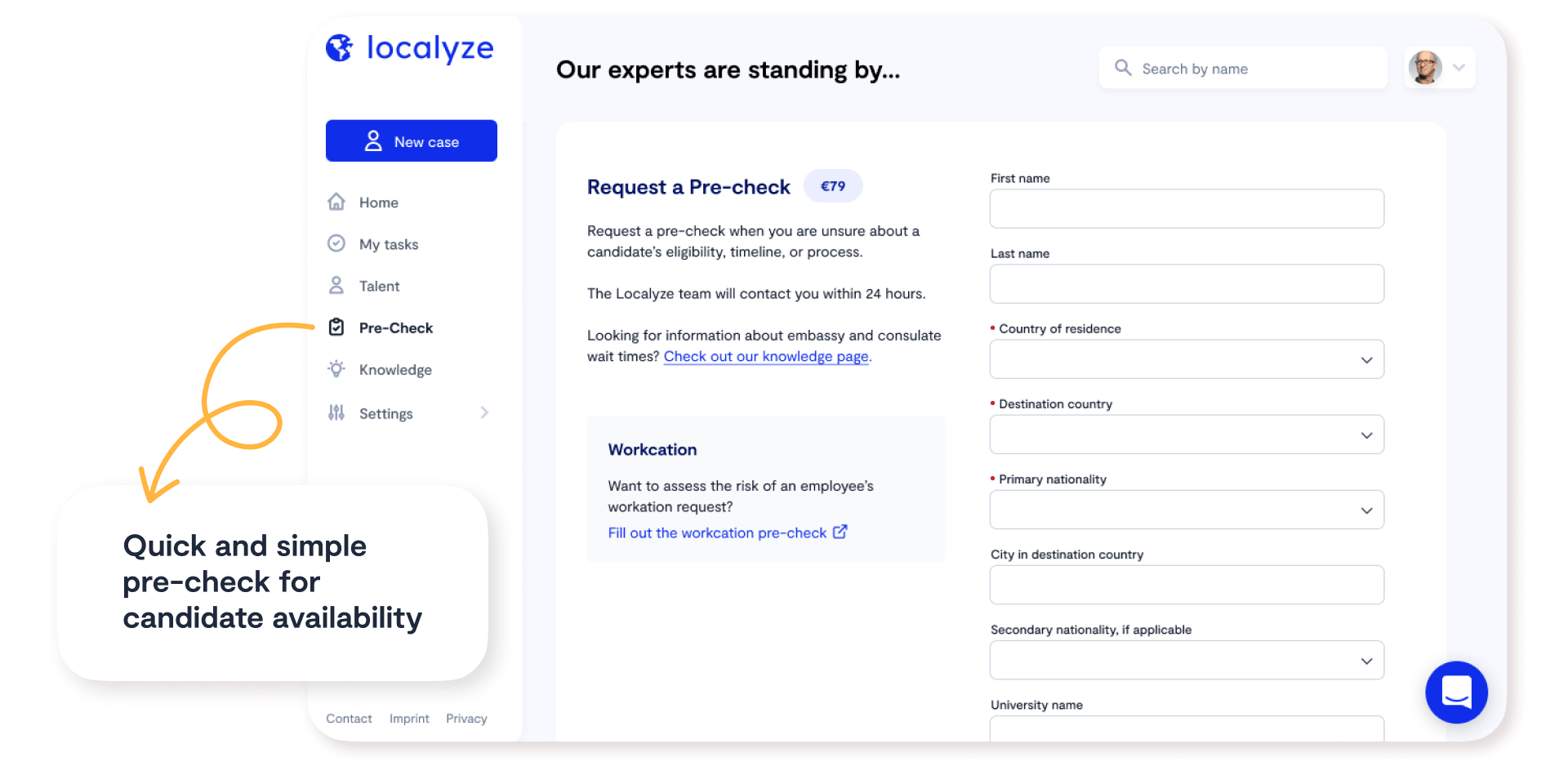 Workcations provide risk-free flexibility to employees
Workcations allow companies to seamlessly provide flexibility to their employees through temporary remote work policies. Removing the risk and hassle associated with local regulations.
Workcations provide employees the flexibility they crave to travel more and have been proven to boost employee creativity, motivation, and retention.
Localyze evaluates country requirements, manages workcation requests, and streamlines your entire workflow, ensuring HR & business leaders to stay compliant.
Request a Demo
How it works
Check country requirements for workcation destinations

Allow employees to easily request Workcations

Manage all workcation requirements in one centralized place

Access support from our case managers at every step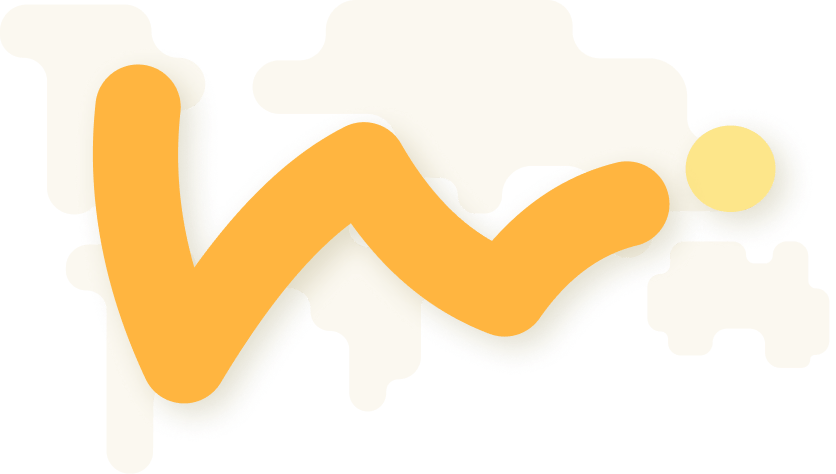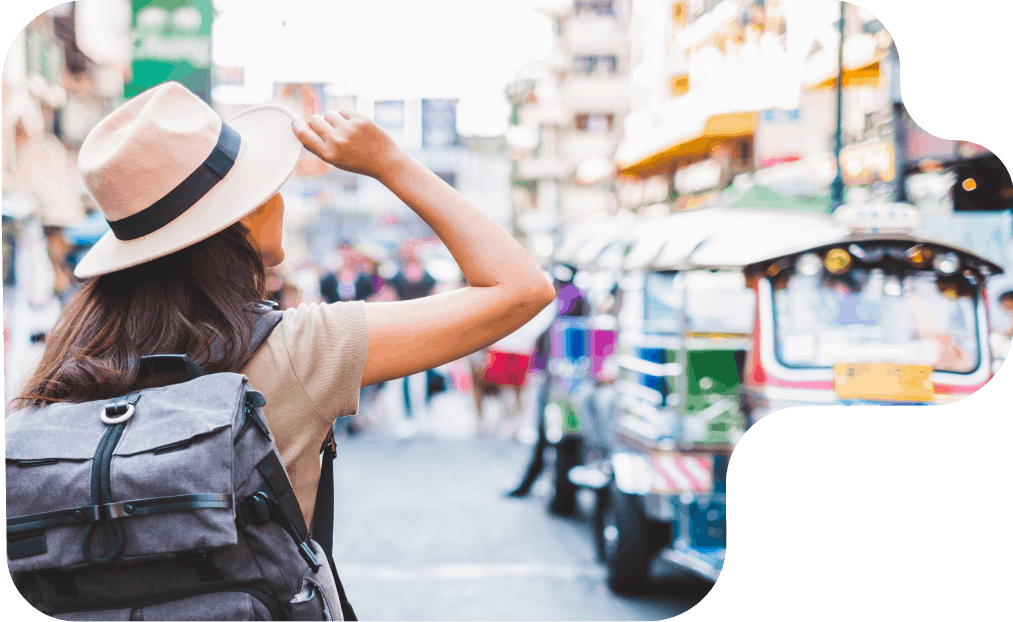 Availability
Europe, India, USA, Canada, Australia