Strategic workforce planning is becoming more and more challenging in today's business world. In addition to the ongoing global skills shortage, the events of the last few years have significantly changed the landscape of the labour force. HR leaders have realised how critical workforce planning is to ensure a company's growth with many compelled to re-evaluate their strategies both domestically and internationally. 
What is strategic workforce planning?
Strategic workforce planning involves the processes and tactics that HR uses to ensure their organisations have access to the human resources they need to perform effectively. It enables HR leaders to identify the right talents that align with the company's short-term and future goals. A workforce plan also includes strategies to hire and retain the right mix of talents, technologies, and employment models to achieve business objectives. 
Workforce planning involves:
Analysis of the current workforce
Determining the workforce's future outlook
Identifying the skill gap between the present and the future
Implementing action plans designed to help the organisation accomplish its goals 
‍
‍
Therefore, strategic workforce planning ensures sustainable business performance through informed decision-making based on a company's future workforce needs. 
Many HR professionals view workforce planning from one perspective – a staffing tool to satisfy employment needs. Apart from that, strategic workforce planning is also vital for effective staff training and development and succession planning. Therefore, HR and talent acquisition professionals must be thorough in their workforce planning assessments. 
This article provides valuable insights into the objectives and stages of strategic workforce planning and how international recruiting can be helpful.
What are the main objectives of strategic workforce planning?
Organisations use strategic workforce planning to achieve various objectives:
To align human resource management (HRM) practices to the organisation through a common strategy and define the context of workforce management initiatives, such as talent acquisition, development, and deployment.
Identify the skill gap existing between the expected state of the organisation vs. the current state.
To bridge skill gaps by establishing recruiting and training plans for permanent and contingent employees.
To identify the external resources required to attract the right talents to meet the company's objectives.
Who is involved in workforce planning?
A workforce plan is created as part of the organisation's strategic plan and is updated as frequently as the plan. Although the HR department is primarily responsible for workforce planning, other senior and top-level managers might be involved in the process, including the CEO, CFO, COO, and other leaders responsible for organisational strategy. 
What are the stages of workforce planning?
Workforce planning is a six-stage process, and HR professionals must follow due process to create a solid and sustainable workforce management strategy. These stages include:
Formulate business plan
A business plan details a company's growth strategy, future financial needs, and how to attract investors. Still, it's a document that aligns all the business's departments through a shared strategy. However, companies can also use a business plan to understand and forecast future employment needs.
A plan also outlines a business's goals and how it plans to accomplish them, and human capital enables companies to achieve those objectives. With a business strategy, you can anticipate the future workforce needs instead of getting surprised when you're suddenly short-handed. It acts as a roadmap, highlighting your staffing needs and enabling timely talent acquisitions for smoother transition or expansion.
Ask yourself: "What are the high-level organisational goals?" In answering that, you need to focus on the critical business issues, such as: 
New product lines
Competitors
Expansion/constriction in the global employment markets
Anticipated workforce availability in various geographical regions 
Analyse current workforce
This step aims to understand the current workforce and how it's expected to change in the future due to emerging trends. Workforce analysis deals with the supply of labour and skill sets that are key to attaining the organisation's goals. You shouldn't only focus on the number of employees or their talents but also consider workforce demographics and employment rights for the protected classes. 
When conducting a workforce analysis, ask yourself the following questions:
How well does the current workforce align with the business strategy
How many employees are there at each organisation level?
What impact will a turnover in key staff have on the organisation's ability to deliver services?
Which dockets do I find challenges filling? What difficulties do I have in matching a position with the right talent?
What trends or skill mix will aid my recruitment?
Having the answers to these questions helps one understand the current workforce and the company's future employment needs. Consequently, devise an action plan on how to bolster your human capital and tackle the future employment needs as they arise. 
Forecast future needs
Workforce forecasting predicts the demand and supply of the workforce needed to handle the future workload as a company grows – whether it's the number of employees or the types of skills needed to run the day-to-day business activities or an unusual situation. 
‍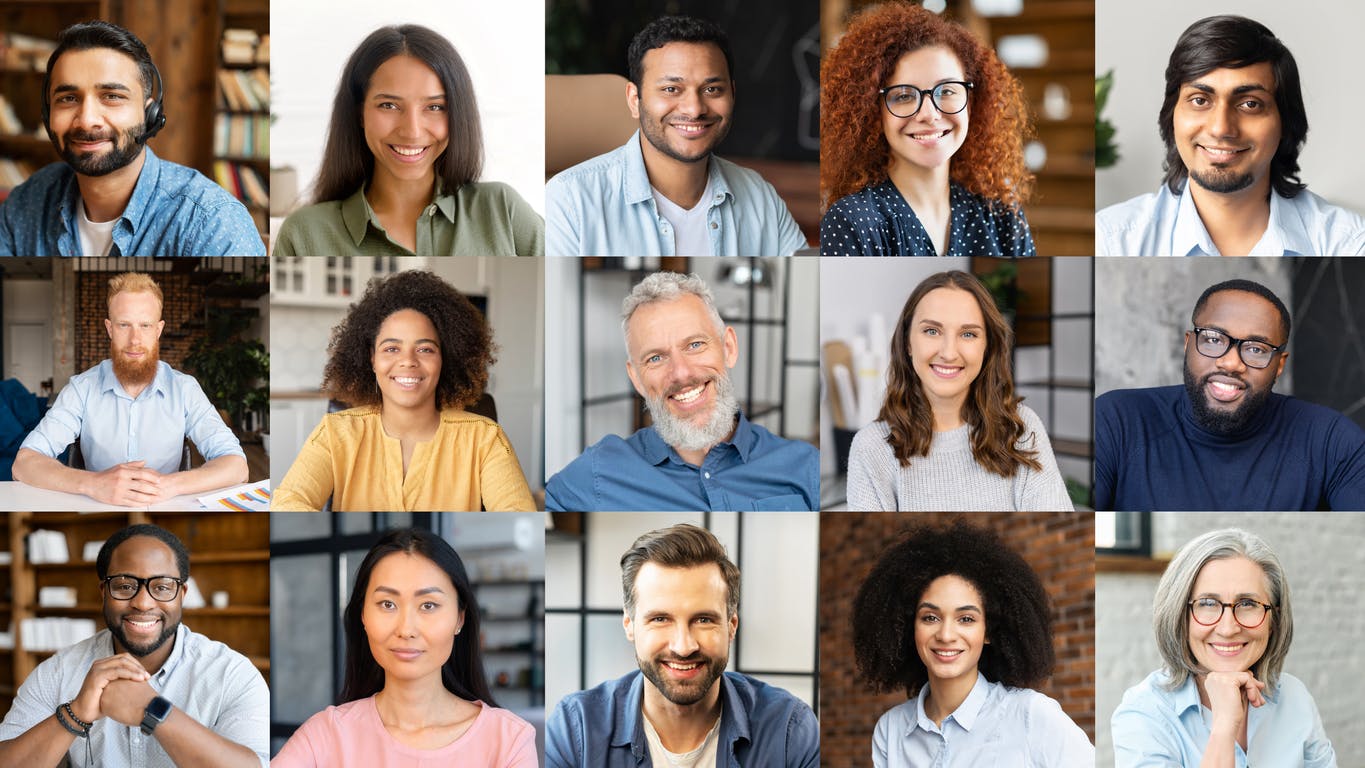 ‍
You need to clearly define the workforce requirements for future employees based on the internal and external factors that influence your business operations. Asking yourself the following questions can help you identify shortages in your current labour force and predict future necessities:
How can we fill the existing skill shortages?
How can we minimise the current turnover rate?
What competencies does the company need to meet to achieve its business plan?
Will we need permanent, temporary, or part-time hires in the future?
Where will the workforce be located?
What reward system suits future employees?
How will our organisation rank among competitors?

Identify talent gaps
A 2019 surveillance report by SHRM indicated that 75% of HR managers who reported challenges in their recruitment processes in the previous 12 months cited talent gaps among job candidates. Additionally, 52% say the situation was worse than it was two years before. 
Gap analysis aims to identify the skill gaps between your labour force demand and supply. It also involves defining the top priority gaps that significantly impact your organisation's performance. Some common factors to consider when identifying shortcomings include:
Business plan
Staff processes
Employee profiles
Staff renewal rate
The following questions will help you conduct a thorough gap analysis:
What skill gaps exist in my current workforce?
What are the most pressing talent gaps in our organisation?
Which skills will help us achieve our goals sooner?
Which gaps, when solved, turn into their own amazing opportunities for growth?
Are there specific occupations or locations with hard-to-fill positions?
What diversity gaps exist, and how can I improve them through workforce planning? What adjustments are required in my recruitment practices to support diversity and inclusion?
How will retirement impact the overall spread of employees?

Come up with solutions
The fifth stage in workforce planning is solution implementation. You need to implement the appropriate workforce interventions and activities designed to bridge the shortcomings discovered during the gap analysis stage. The objective of the gap-closing strategy is to increase staff capability and productivity levels. 
Depending on your workforce management goals, your strategy can involve several business processes and cover a range of employees. Some of these intervention solutions include:
Recruitment, especially international recruitment, to curb the global talent shortage
Employee training and retention
Contingent staffing
Hiring temporary workers
Recruiting part-time employees

Monitor and review
It is critical to regularly monitor the performance of your workforce planning solutions and their impact on the skill gaps that they are designed to address. That also requires ongoing reviews to maximise their effectiveness. Your company's strategic direction, workaround demands, and workforce supply change over time. You need to regularly update your strategies to enable your organisation to meet its growth demands and objectives. 
How can international recruitment help improve workforce planning?
As mentioned above, recruiting the right talents for the right positions is a surefire means of bridging the skill gaps. International recruitment is particularly critical if you have skill shortages and can't find candidates locally. 
International recruitment means hiring a foreign professional to work in your company. In most cases, you'll have to cater to their visa for them to enter your country to work and live there. Considering the increase in remote working, most companies allow their overseas hires to work remotely to mitigate their recruitment costs. 
While cultural differences might be a huge challenge for international recruiters, having diversity in the workplace has its benefits. A 2020 report by the WEForum discovered that organisations with diverse employees have up to a 20% higher rate of innovation and 19% revenue increases in innovation. That diversity means companies can think more boldly and broadly when developing business strategies that ultimately affect workforce planning.
Benefits of international recruitment 
International recruitment is a fantastic approach for companies looking for new talents. The practice can benefit your organisation in many ways, including:
Diversifies the tactics and solutions to mitigate skills and talent gaps
Understanding your organisation's current and future talent needs, conducting corporate training, and developing a regional skills forum – for effective information sharing – are some ways of solving skill shortages. International recruitment offers another approach to mitigating the problem, thus diversifying the strategies you have in your labour-force management arsenal. 
Increases available talent through employee referral programs
With international recruitments, companies can expand their workforce by encouraging the existing employees to recommend top talents or candidates for open job positions. 
Improves employee retention 
International recruitment brings diversity to the workforce, which can significantly improve a company's employee retention rate. A study showed that 3 in 4 job candidates considers a diverse workforce as a critical factor in determining employer suitability. 
The bottom line
Strategic workforce planning plays a critical role in business success. It allows organisations to set a vision or future goals and strategically work towards it through collaboration, analysis, and careful planning. Companies must leverage every resource at their disposal when creating a workforce plan, including international recruitment. 
At Localyze, we believe that borders shouldn't block you from expanding your international workforce. Our all-in-one platform helps you manage your global workforce by letting you track ongoing cases, relocate new recruits between offices, manage visa changes, etc.
Schedule a meeting with Localyze today to bolster your international workforce planning.