Careers
At Localyze, we're reimagining how people cross borders for work. Together, we are solving important challenges with a global impact. Our team of Localitos, led by three female founders, is breaking down borders to make global mobility easier and more accessible.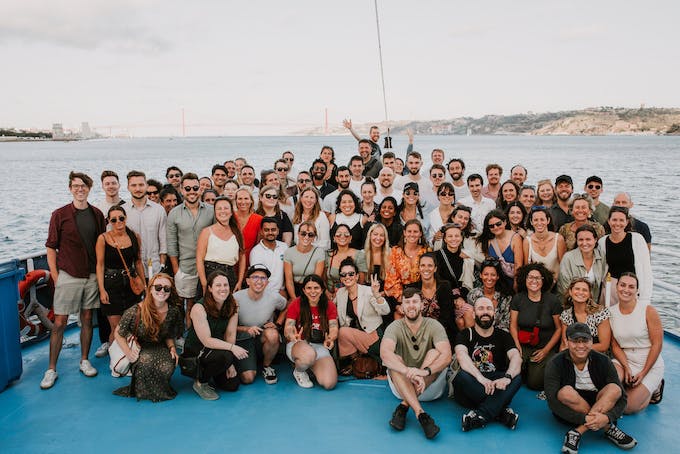 Culture
With almost 100 Localitos from more than 15 unique nationalities distributed across 4 continents, we embody the diversity of the talent we support. We share and respect each of our cultures and traditions, creating a sense of belonging and support.
Approachable

We strive to be open and inviting, with great respect and empathy for one another.

Honest and authentic

We communicate directly and honestly with one another and our customers.

Inclusive and Accountable

We encourage all Localitos to not only own their specific roles, but participate in larger decisions company-wide. Everyone has an impact, and we collectively make Localyze the best it can be.

Ambitious

We are all passionate about breaking down borders and strive to improve the pain points that currently exist with global mobility.

Collaborative

Localitos work with an "all in this together" mentality, working across time zones and departments to reach our goals.
Work remotely across Germany, the Netherlands, the UK, Ireland, Spain, Portugal, the US, or Canada.

Kit out your home office with a monthly budget for equipment, including a Macbook.

Fully paid medical, dental, and vision benefits for US Localitos, plus 401K matching!

Receive an attractive equity plan and become an integral part of the growth and success of Localyze.

Develop your growth mindset with an annual learning & development budget.

Balance work and life with a monthly wellness stipend.

Make the most of our paid time off, all local public holidays, plus an additional celebratory day off!

Spend quality time bonding with your new child during parental leave.

Get to know your team during our regular events and international retreats. We went to Lisbon in 2022 and Italy in 2023!
Why you should work with us
Having started the Localyze journey when we were only 7 Localitos a few years ago, it is now simply incredible to see how quickly we have grown to 100 Localitos from all over the world. This was possible due to a great team spirit, a like-minded group of people with a lot of enthusiasm for a borderless world, tons of passion and an incredible drive. I have really enjoyed seeing Localyze grow and to have had the chance to dive into many different topics and areas of the business. And the future? More Localyze and Localitos everywhere!

Claudi

Customer Experience

Since I started working at Localyze, no two days are the same. My day-to-day life is filled with new challenges, opportunities, and a great deal of personal responsibility, all embedded in a team consisting of collaborative, empowering, and competent Localitos! We believe in freeing talent from borders. That's why we have developed a solution that solves a real world problem and has a great impact on the world and its developments in global mobility. Why do I love working for Localyze? At Localyze, you not only learn a lot about yourself, but more importantly, you are enabled to grow beyond yourself.

Localyze is an inspiring rare gem in the startup world. The leadership has a strong focus on people, being humble, always listening to feedback. Even after growing a lot, those principles are always present. Also, having "lived" the relocation pain, I instantly connected with the company's mission. Every day I'm more confident we're going in the right direction of breaking down the world's borders!
Become a Localito
No positions listed, please send resume/cv to recruiting@localyze.com
Want to know more about us?
Curious to find out more about Localyze? Check out our about page to learn more about who we are and our story.