We're excited to be sharing two product updates this week, and introducing our new changelog so you can stay up-to-date on changes as they happen.
Introducing: Localyze Reporting!
We're excited to announce the launch of Reporting for a clean and simple way for your HR admins to access important case information in the Localyze app. Now, HR admins can pull exportable reports on every case in your system allowing you to keep a consistent pulse on your Global Mobility activity and streamline support for talent.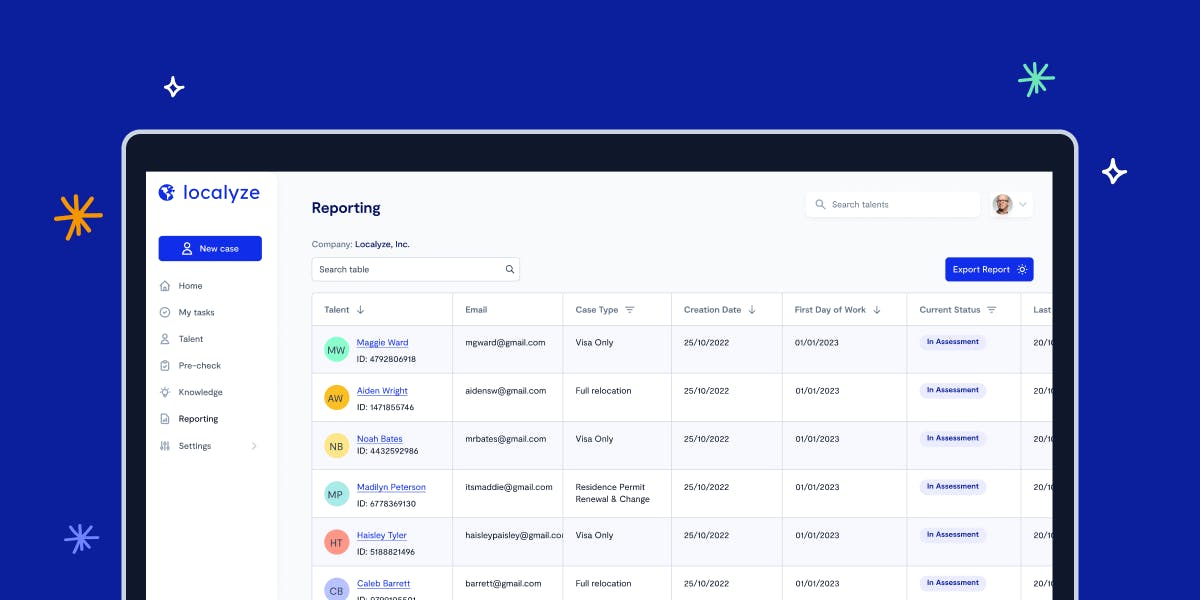 More robust functionality within the Reporting function is coming soon! We'd love your help and feedback in shaping the next phase of this functionality. Please let us know if you are willing to provide feedback on your team's specific use case to improve Localyze Reporting by submitting feedback for our product team. Your information will only be used for Reporting Improvements Research.
Updates to Company Profile
We've made it easier for HR admins to update the billing information for their company within Localyze. With this update, billing information has been moved to the overall Company Profile section rather than being located within an Office Profile.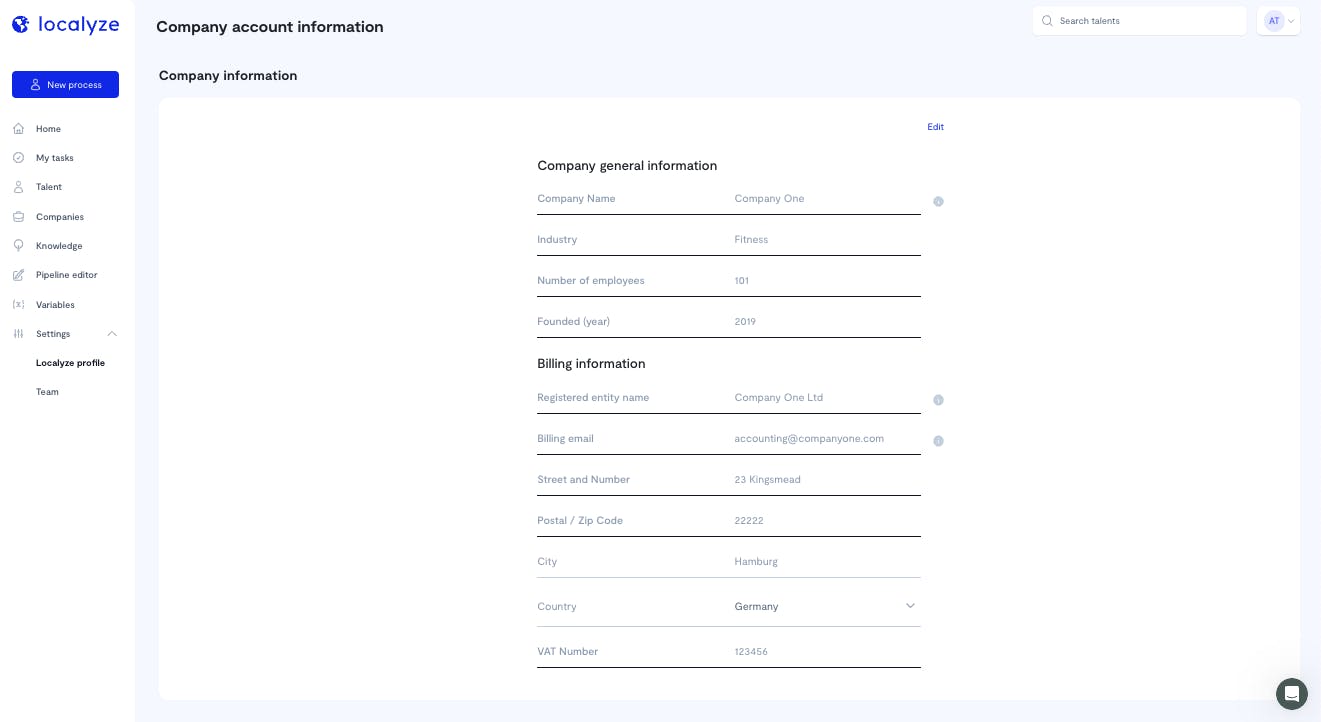 To stay up-to-date on all product updates and changes, be sure to follow our Changelog.