November 2021
German National Visa Country-by-Country Waiting Times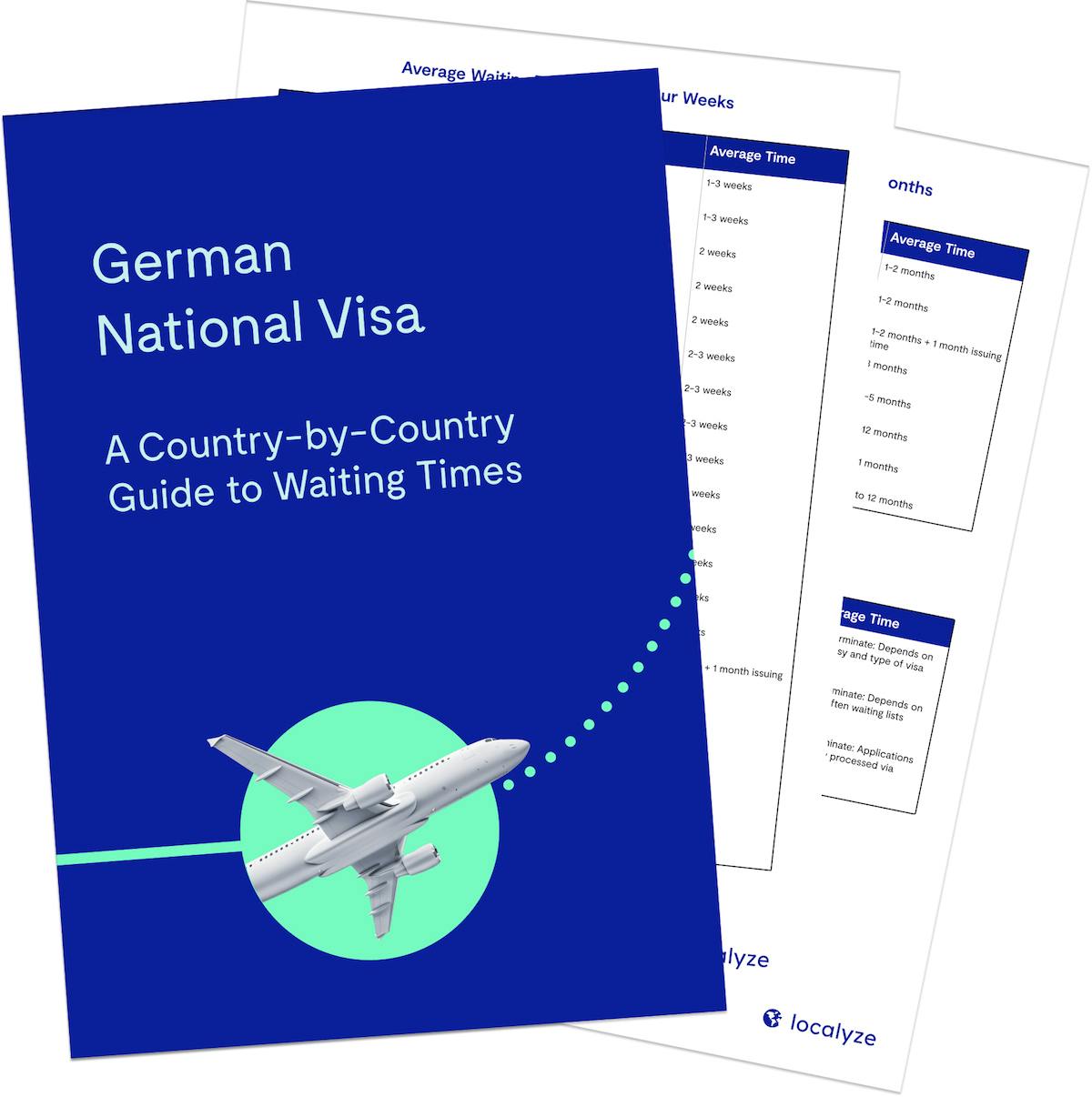 What's inside
There are many advantages to having a global talent pool, namely access to significantly more candidates. To maximize the benefits of international recruiting, attention to time is critical, as the length of the visa application process varies from country to country.
When coming up with an international hiring strategy, knowing the average waiting times for visas in different countries will help you to prioritize the locations in which you plan to recruit. This will enable your talent team to fill high impact roles more quickly.
In this guide, we've outlined the average processing times for the national visa at German embassies in 31 countries across the world.