March 2022
How to Build a Custom Employee Benefits Scheme for Global Teams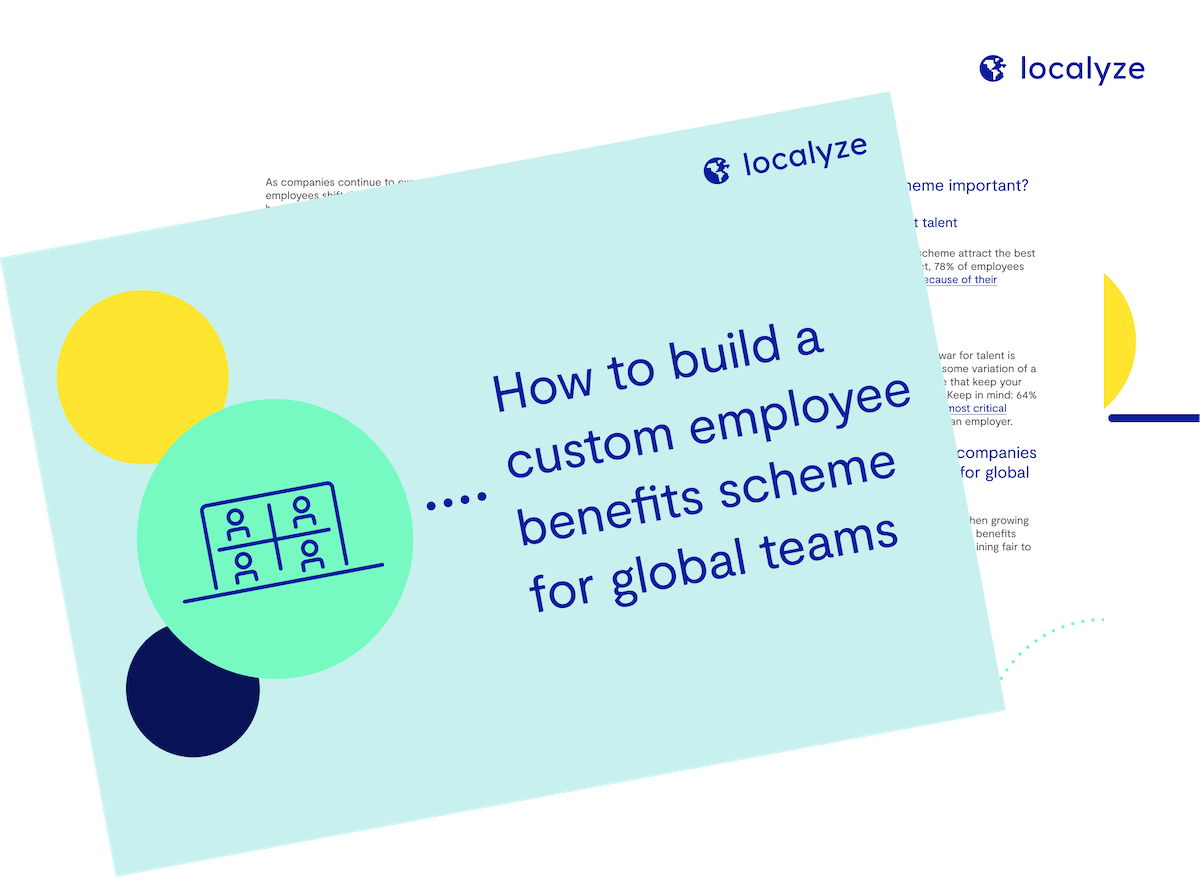 What's inside
As companies continue to expand their hiring efforts globally and employees shift their well-being priorities, benefits programs are becoming increasingly important. But they're not without their challenges.
For distributed workforces, delivering a custom benefits scheme to diverse environments and cultures is paramount to attracting and retaining the best talent. They require careful planning and evaluation to understand how to leverage your benefits to meet your business goals.
This is a step-by-step guide to designing a custom benefits scheme for global teams. We cover why you need one, the challenges you may face, and a 7-step approach to creating a program that recruits, retains, engages and makes all employees feel like they belong, no matter where they live.
In this e-book, you'll learn about the following topics: 
What is an employee benefits scheme?
Why is an employee benefits scheme important?
What are some of the main challenges companies face when designing benefits schemes for global teams?
A seven-step process for building one for global teams including how to define goals, set your budget, perform a needs assessment and more
The challenges you may face along the way and how to overcome them
Best practices and important takeaways
Top benefits trends to keep an eye on in 2022