The Ultimate Employee Mobility Checklist: Relocations
A seamless relocation experience sets the stage for a positive start, ensuring employees feel supported and motivated in their new location. For HR and global mobility managers, meticulous planning is essential for leaving a lasting, positive impression. This checklist is designed to assist you in ensuring no crucial aspects of relocations are overlooked.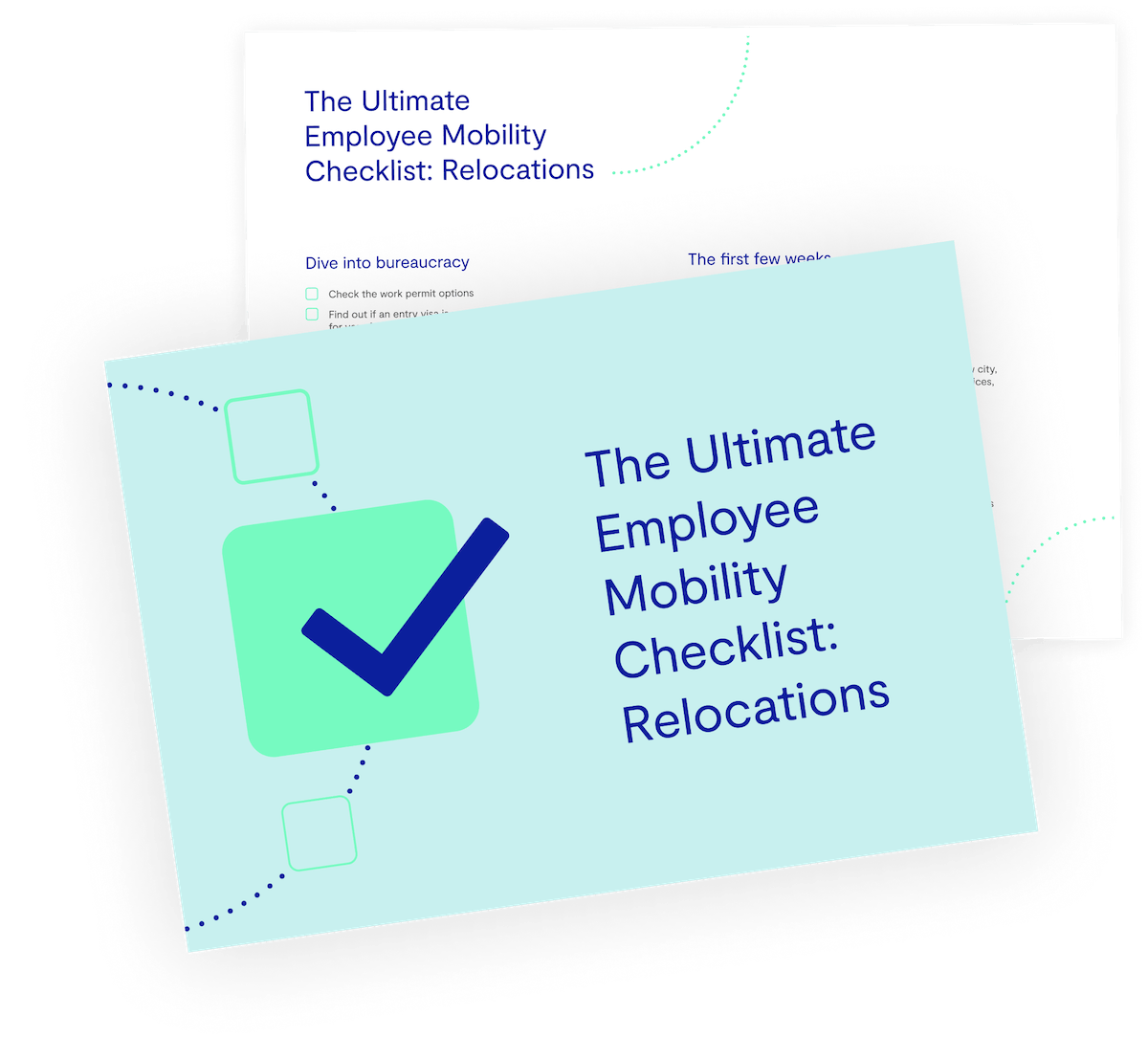 What's inside
Want to provide the best experience for your talent when they move for work?
We thought so! That's why we've pulled together the Ultimate Employee Mobility Checklist: Relocations edition. From bureaucratic considerations to ensuring your new employee integrates successfully, by following our checklist you can make sure you have all the bases covered. Grab your free copy!