June 2022
Trend Report: Tackling UK Labour Shortage with Immigration
We uncovered three key insights⁠—which could change the way you hire⁠—when surveying 1,500 professionals in the UK about the labour shortage, hiring at their companies and global recruiting.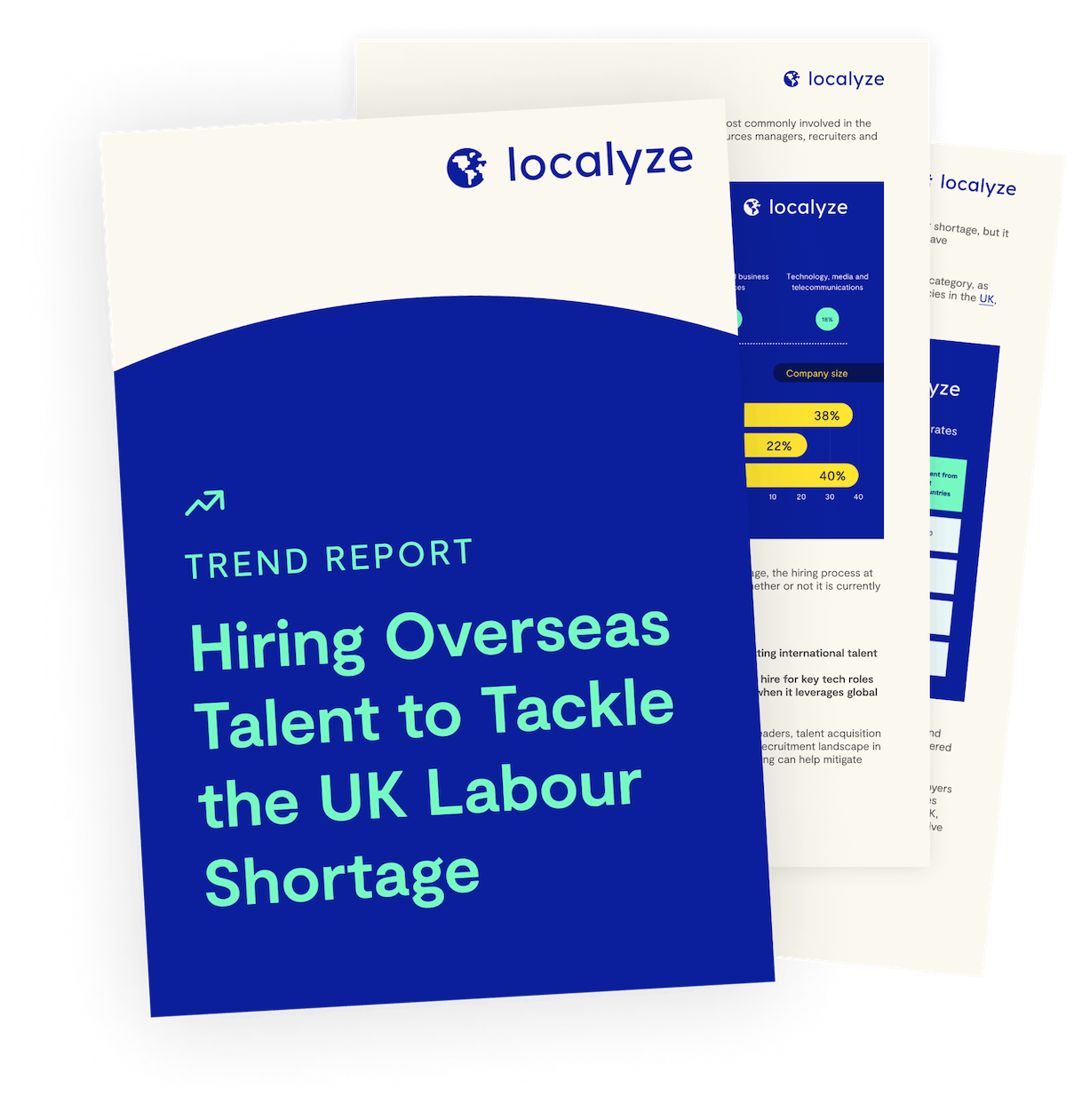 What's inside
Localyze surveyed 1,500 professionals in the UK across five different industries: education, healthcare and public service; industrial manufacturing and services; retail, consumer and hospitality; technology, media and telecommunications; and financial and business services.
Specifically, we wanted to get insight from the people who are most commonly involved in the hiring process—senior managers, c-level executives, human resources managers, recruiters and company owners or investors.
We asked them about their experiences with the current labour shortage, the hiring process at their companies, their perceptions of international recruitment and whether or not it is currently part of their hiring strategy.
Based on the survey data, we uncovered three main insights: 
There is a definite emerging trend of companies hiring and relocating international talent from abroad to work in the UK
Organisations that recruit internationally are better positioned to hire for key tech roles
Employees are more confident in their employers hiring strategy when it leverages global talent acquisition
We've also included an overview of some key recruitment solutions companies can start implementing right away to fill vacancies faster, quicker and more sustainably.