Report: The ROI of Global Mobility
Companies of every size right now are rethinking what work will look like, with heated debates around being remote, return-to-office policies, and everything in-between. All while talent is thinking bigger around flexibility — not just working from home, but working from any part of the world — and walking out on employers who don't help them fulfil that vision.

Download this report to find out the value of Global Mobility and its impact on productivity, culture, and profits — all key components for businesses to achieve growth and build resilience in 2024.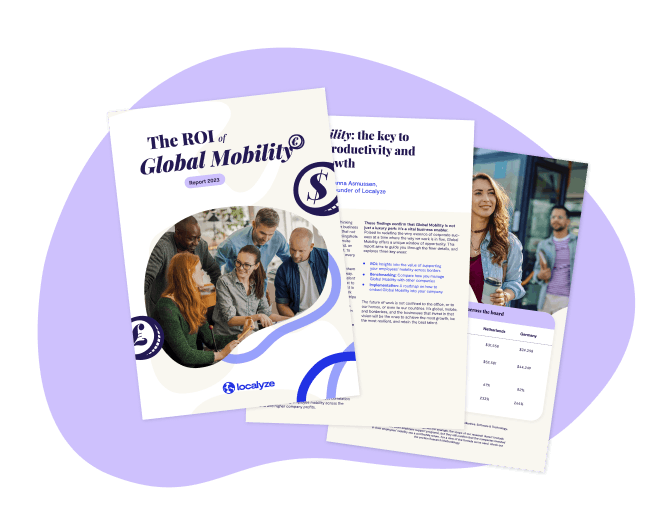 What's inside
In this report, you'll learn from other HR professionals the value of Global Mobility, and how companies gain an impressive 2x to 4x return when investing in relocation support for their employees. You'll find useful insights on these three fundamental aspects:
ROI: The financial benefits of supporting employees' mobility across borders
Benchmarking: Global Mobility practices with industry standards
Implementation: Insights on seamlessly integrating Global Mobility into your company
Get your free copy today!