The Ultimate Employee Mobility Checklist: EU Blue Card for Germany
When defining your Global Mobility strategy, you are most likely considering how to grow and shape your international team by bringing new talent onboard. This EU Blue Card Checklist will provide you with all the necessary steps you need to know in order to kick off the Blue Card application process.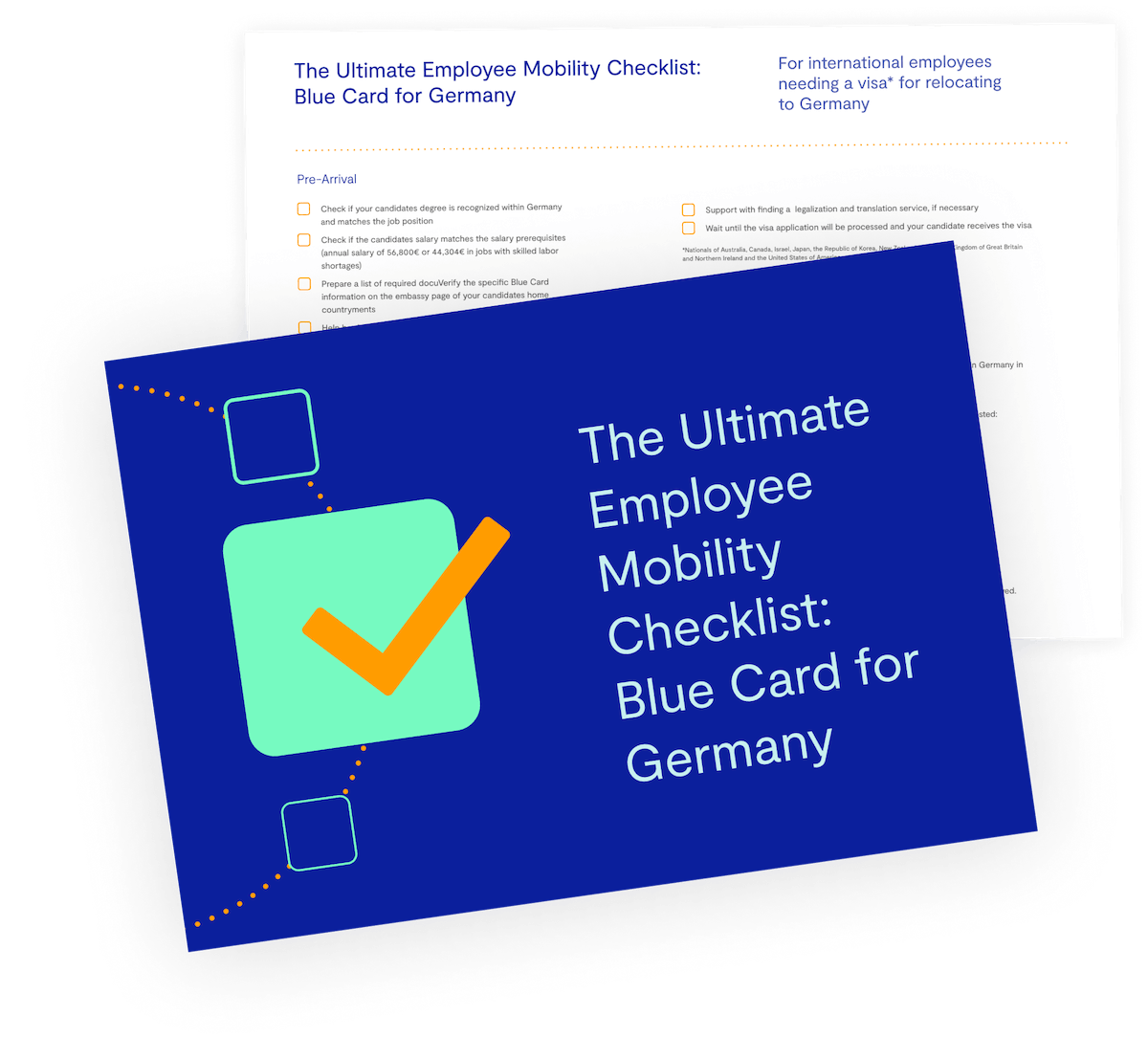 What's inside
When thinking about hiring internationally within the EU, immigration quickly becomes a topic. You might have heard about the EU Blue Card, but are maybe not entirely sure what this work permit is all about and how to get started with international hiring.
No worries! This checklist will guide you through the most important steps you need to know in order to support your employee with the Blue Card application.