As of the beginning of 2022, there are nearly 27 million refugees in the world—the highest ever seen. Typically, refugees are forced to flee their homes as a result of persecution, war or violence. Often they live in fear of oppression—for reasons ranging from race to religion, nationality, political beliefs, and more. 
For many refugees, the circumstances that initially force them into exile are just the beginning of a long and difficult migration process. The flight from persecution often involves challenging and dangerous ordeals. After arriving in a country where they can request asylum, refugees face a new set of obstacles, which can include applying for residency and legal status, being separated from friends and family, and integrating into a new and foreign environment.
A key component of the integration process, for the majority of refugees, is securing stable employment. This can be one of the more challenging aspects of integration for newly-arrived persons. Language barriers, unfamiliarity with the labour market, gaps in employment, and prejudice are just a few of the hurdles refugees must overcome when looking for work.
Why is this important? For one, unemployment and poor mental health, which refugees are already susceptible to, go hand in hand. More broadly speaking, jobs and careers are often an integral part of a person's identity and sense of purpose. And at the very least, they are a necessary means to survival, independence—and safety.
The focus for this year's World Refugee Day is the right to seek safety. Every person on this planet has a right to seek safety—whoever they are, wherever they come from and whenever they are forced to flee. We believe that the right to seek safety includes the right to seek employment. 
Fortunately, we aren't the only ones that hold that opinion. There are countless organisations, companies and kind-hearted individuals across the world that make it their mission to help refugees secure work and, in turn, safety. To that end, we've decided to highlight five success stories of refugees that have found work, employers that have welcomed them and the groups that have helped make it happen.
Sophia's story
Only a couple of months ago, Sophia, like so many other Ukrainians, left her hometown of Kyiv in a hurry. She and her family travelled to Warsaw, where she promptly started looking for work in Germany and other European countries.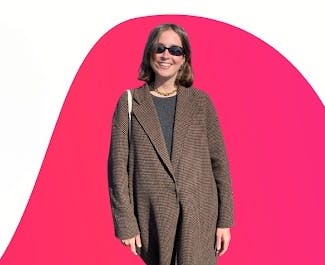 ‍
Determined not to put her life on hold, Sophia poured her energy into the application process. It was necessary for her to maintain a sense of purpose—and recognised the importance of work in doing so. "Finding a job was my first job," she said. 
Sophia partnered with the Imagine Foundation, a volunteer-led organisation in Berlin that pairs talent with diversity-first companies. Despite receiving "a lot of rejections" during the job search, she pressed forward and her hard work paid off. Recently, she started a trainee program at Etribes, a Hamburg-based company that specialises in digital transformation consultancy. 
Ali's story 
Ali Barakat grew up in Damascus, Syria. Prior to the outbreak of the civil war, he was a graphic designer. One day, he left his house to go to work and the moment he stepped outside, a bomb exploded. He suffered a head injury that left him hospitalised and eventually led to him leaving Syria.
While travelling by sea on his journey to find asylum in another country, the boat he was on began to sink and he nearly drowned. Fortunately, he was rescued by the coast guard and eventually found refuge in the Netherlands. However, he found the transition to be quite difficult at first. 
‍
‍
He began his new life in the Netherlands alone, and faced considerable difficulty finding work. "I was hopeless," he said. "I almost gave up." But that changed when he attended a Reverse Recruiting event at a Hiring Success conference held by SmartRecruiters. 
There, he met several employers committed to diversity hiring and working with underrepresented communities of job seekers. His fortune changed, and he started to receive phone calls, invitations to interview and eventually a job offer with Van Lanschot Kempen, a finance company in Amsterdam.
"Since that moment, my life has changed," he said. "I found my angel and I can say for others, find yours." 
Ramazan's story
 After finishing his central exam in Turkey, Ramazan Ince decided to study mathematics and become a teacher. When he finished university, he moved to Ghana, Nigeria and then to Iraq to teach maths at an international school. Starting as a teacher, he eventually became a principal and director and was responsible for thousands of students.
Ramazan worked for international schools that were owned by businessmen associated with the Gülen movement, which the Turkish government classified as a terrorist organisation in 2016. Consequently, Ramazan and his family lost their Turkish citizenship; without passports, he was unable to work and couldn't move back to Turkey. In 2018 he came to the Netherlands with his family to request Asylum.
‍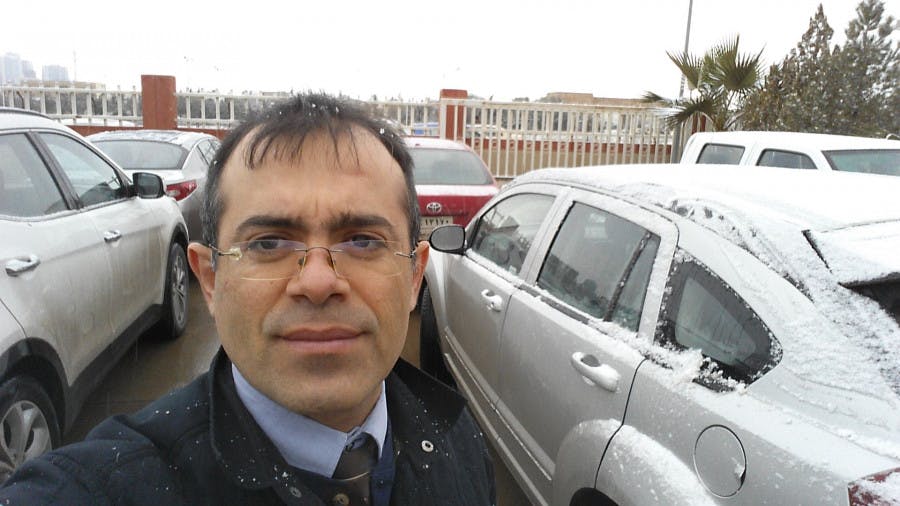 Photo Source: Refugee Talent Hub‍
At first, he wanted to continue his career as a teacher, which he considered not only a profession but a hobby. He even wrote to schools asking to volunteer; however, at the time he didn't have a Dutch permanent residence or certification to teach in the Netherlands. Eventually, he came across an online data-science program with Microsoft, which caught his attention given his background in maths. 
While taking online data science courses, Ramazan came across the Refugee Talent Hub, an organisation that helps refugees navigate the Dutch job market, find job-related training and network with employers. At one of their events, he met someone who introduced him to the Azure Academy, a program that trains ICT talent, in particular individuals who, for whatever reason, experience difficulties in finding a job. 
He was admitted into the four month-program, even though he didn't have a residence permit at the time. After a successful internship with Fujitsu, he was hired full-time and now works as a systems engineer.
Conclusion
As mentioned at the beginning of the article, there are currently 27 million refugees in the world. That number is staggering, indeed. There's something cold and detached about it, as well. It's hard to feel compassion for a number. That's why stories like Sofia's, Ali's and Ramazan's are so important. They take a problem, so enormous it's nearly impossible for any one person to comprehend, and make it relatable on a personal level. Can stories solve every problem? Of course not. But in this instance, they can inspire others to overcome one of the most important ones: finding employment and, in turn, safety.
‍Want to learn more about the importance of employment for refugees? Be sure to read our post 6 essential resources to help employers hire refugees.